I've boycotted all of the Twilight series, the Harry Potter series and I cant bring myself to try a Hunger Games.
I read a ton. All different kinds of books and I'm surprisingly open minded.
I just don't go for popularity. (Or vampires for that matter.)
Never in my life did I ever think I would start the 50 Shades phenomenon.
My sweet sister in law challenged me to read them.
I read them quick and to my surprise I liked the series.
I mean it wasn't the best series Ive ever read but I liked them.
Well here's whats comes next.
Never in my life did I think I would read a book electronically.
I write my lists on paper, not my fancy iPhone.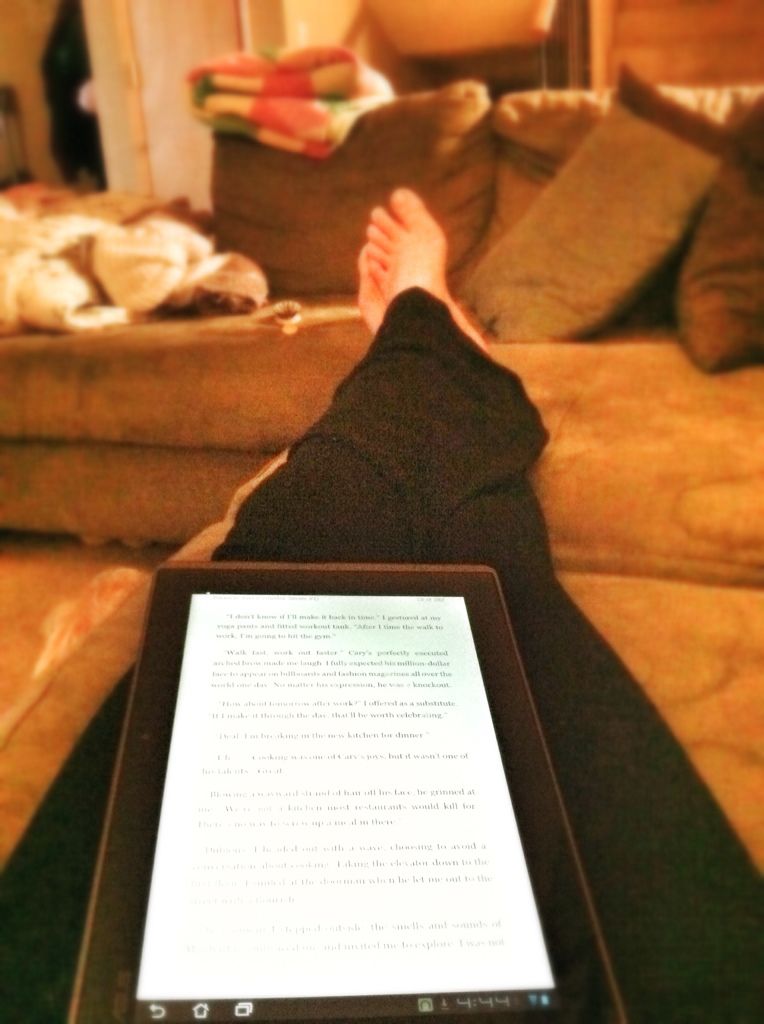 Again, my sweet sister in law told me how much she loved reading off her tablet.
I don't have to magically make my thumbs fatter just to hold the book open.
What have I been missing?
Sweet comfortable luxury that doesn't require a light...that's what I've been missing.
I lay with my girls as they fall asleep, we chat, we cuddle and then we turn on one of their shows and thats when I read.
With NO light.
Are you still kicking it old school? Or are you hip with the times and go electronically?