This weekend was so so nice. My parents insisted to have the girls spend the night with them. You think I would do all kinds of house work while this kids were gone and the Mr. was still at work.
Oh so very
wrong.
I hung out with my bestie till he got off work. It was so nice being able to spend time with her without my rugrats running around. We got into her Honda like old times and set out for a drive down town for some pregnancy cravings (her, not me...don't get to excited!) I'm talkin' burgers, onion rings and all. It was so amazing. Something I needed since we have basically eliminated
everything good in life
. AKA Junk food.
The Mr. got home from work and we set out for our date night. On the way to the restaurant I realized this weekend we have been dating for 5 years. I cant believe I didn't realize it till last minute. We chatted about how far we've came separately and as a couple. We talked about our future and what we hope for our family. We sipped on drinks and ate till our tummy's hurt. It was a fantastic night.
The next morning we met my parents at the softball fields to start the softball tournament. The girls love it there. First off, they love the concession stand. (I mean what kid doesn't!) Its like a gold mind for Little's and a mamas worst nightmare. I HATE THEM! They have everything wide open and on display.
Brilliant for sales, crappy for mamas.
Second they love the freedom. Running around and playing in the dirt. Raygan has mastered her scooter. Shes such a "big kid" now playing on her scooter all around the complex.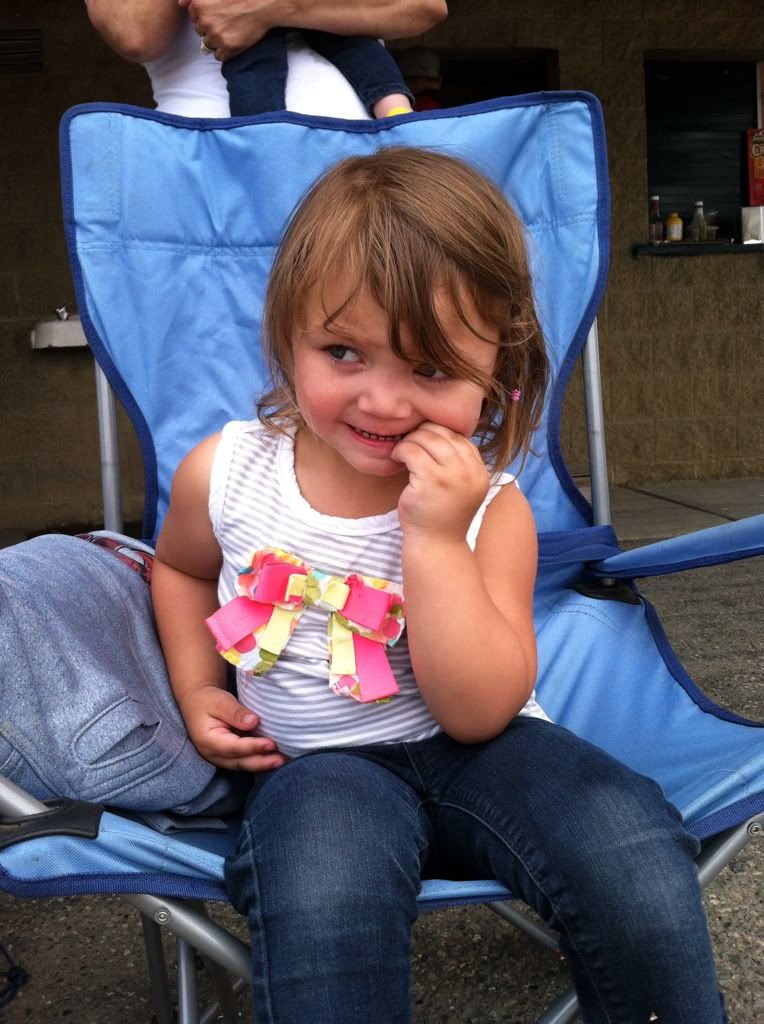 Sister is a champ at cracking sunflower seeds now

I'm happy to say that all of the things on
my mini bucket list
were accomplished....except for finding the lamps for our bedroom...I tried! I searched 3 different Goodwill's, because my plan is to do a lamp face lift. Or else pay 50 bucks a lamp (without shades) which is just not in my budget right now! I'm trying to be more thrifty and practice simple living :)
Heres my mini Bucket list this week:
-Organize craft stuff in the garage.
-
Get new cookie utelcils
- Go through girls room and get rid of unnecessary toys and clothes and just crap.
-Get Rays play mailbox finished!
-And Remys chalkboard
-Write a nice note for a friend. (I liked writing to my sister, so Im continuing it to a friend.)
- Print of pictures....its been way to long.
- Continue my search for lamps
-Watch a movie with the Mr. after the girls fall asleep
-Buy a new pair of earrings